Blog
---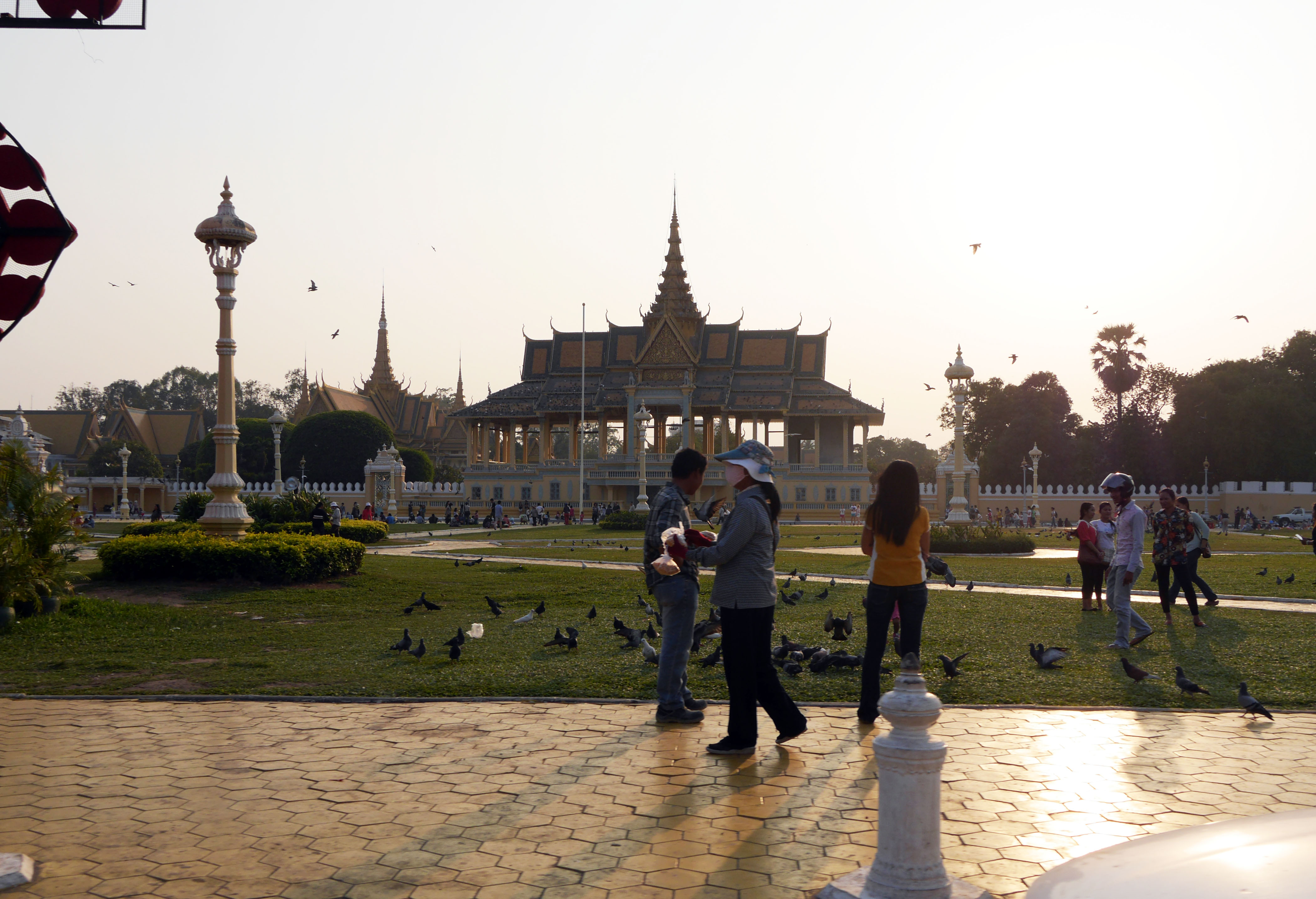 Phnom Penh, Cambodia
HERO BLOG: Pierre Tami Writes About Social Entrepreneurship
Pierre Tami has written a blog for us! An incredibly successful social entrepreneur and TIP Hero, Tami continues to found businesses and social ventures in the Mekong region. Read the article for his advice on how to go about working business for the good of the most vulnerable!
As a social entrepreneur working in Cambodia since the early 90s, I have always been confronted with the harsh reality of human tragedy and the prospective of a hopeful future. While a multitude of theories abound about social entrepreneurship and development, I have most often found myself learning what works and what doesn't through my own mistakes. I have also been very fortunate to have a number of very kind, patient and competent friends who have helped me tremendously along the way and made a profound impact in my life.
I started off in a country battling civil war and with very limited resources and infrastructure. It is important to appreciate the context in which we had to work. Cambodia, Vietnam and Afghanistan (where Hagar International currently operates) have been the soil where the seeds of social entrepreneurship have been planted. Here are a few things I have learned about social enterprise and serving vulnerable populations.
A dignified foundation
Social Enterprise will serve victims of human trafficking best when we remember the inherent dignity and value of each survivor. When we concentrate on social entrepreneurship from a scientific and academic perspective only, we can forget that we are talking about real people. We cannot become so involved in the approach - in this case Social Enterprise - that we forget this. The ultimate goal in our work is the survivor, not social enterprise itself. When we keep each victim's sacred value and dignity our first priority, then we can focus on what we are really working towards: that women, men and child survivors of abuse recover from their trauma, find safe and gainful employment and have the power to make economic decisions in their lives. Only then has Social Enterprise been truly helpful.      
Know what you are getting into
First and foremost, Social Entrepreneurship/Impact Investments/Social Enterprises - whichever name people like to use - are not the magic bullet or panacea for all social issues. Human trafficking and other challenges like it are extremely complex. Not only are the root causes many, they are also interlinked and not easily separated. And ultimately, we are talking about individual people who have been abused and exploited – and people are not packages to pick up and move around.
In my work in Cambodia and globally, I have seen far too many social investors and well-meaning business people who have failed to understand this. Employing vulnerable groups or former victims is not that simple. And so, we need to remain modest and acknowledge how intricate and convoluted these issues are. We also need to be aware of how complex and multi-faceted the response is.
My advice to successful business people is to first study and understand the myriad of social issues involved in human trafficking and the innumerable responses by governments, non-governmental organizations and the for-profit and non-profit sectors, and only then decide which area they will choose to address.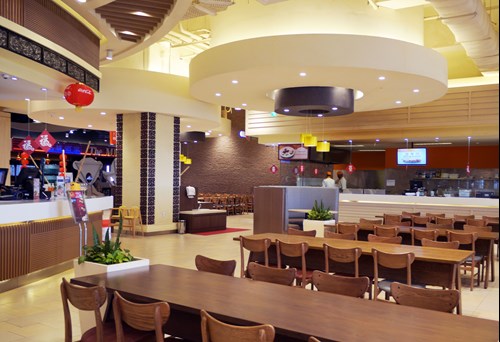 (Picture of Pierre Tami's restaurant venture in Aeon Mall, Phnom Penh)
Tackling the root issues
I strongly believe that preventative measures are always the best. Reaching out to vulnerable communities, reaching out to youth with skills-training and job opportunities is a strong place to begin and attacks the issue of human trafficking at its core. Organizations need to be innovative, on the cutting edge, understand the trends and then act immediately as situations change. The moment we stop being innovative, we lose the fight. Organized crime is certainly on the cutting edge.  
How Social Business Helps
Unquestionably, Social Enterprise can provide tremendous help to former victims of trafficking by enabling them to reclaim their dignity and have power over their economic decisions. This is all part of the phase of reintegration that survivors prepare for while they receive recovery care. It is also a sustainable tool that helps organizations who care for individuals who have been abused to not create a dependency on a welfare system.
The private sector has a great role to play in this. Providing the opportunity for work is one of the best things we can do for former victims. Gainful employment helps survivors regain a sense of value, confidence and hope for the future.
The very fact that an entrepreneur or a healthy company can accommodate a certain number of former victims is already a fantastic proposition, but this has to be carefully executed. A strong relationship between the human resources departments of the company that will be employing survivors and the organization that has supported their recovery is crucial. 
It must also be remembered that social enterprises should not hire all of its staff from programs for vulnerable people. Not only can this cause problems with productivity, marketing and performance, it does not help the client who is trying to reintegrate to mainstream community to be working in an environment where all their coworkers share the same stories and background.  
Respect each other, work together
To really address the issue of human trafficking, the for-profit and non-profit sectors must come together like never before. Only when we work together, relying on each other's strengths and learning from each other's weaknesses, will we have the collective power needed to stem the tide of exploitation of this magnitude.
The private sector should be continually aware of the importance of pursuing the common good for society and be sensitive to current trafficking issues. Corporate Social Responsibility Programs are a way to have a company's leadership involved but also gain the 'buy in' from staff.
While the financial help from the private sector cannot be understated and organizations clearly need monetary support, organization must work with and alongside the private sector. Businesses are not ATM machines nor must they hire vulnerable populations.
It is so important that businesses considering employing vulnerable populations talk with and learn from organizations who serve victims during their recovery as well as employers who have provided employment for survivors. Only once a business person has begun to learn about human trafficking and other social issues, should they begin working with an organization to provide employment for vulnerable populations. We can never underestimate the challenges and the opportunities that are enmeshed with peoples who have been exploited.
Another important role a successful business person can provide is to partner with other social enterprises which are facing difficulties and challenges in the basic running of their commercial social enterprise. This is a real need for up and coming social enterprises. Providing leadership at the Board level is one of the best things a business can do.
However, my heartfelt advice still stands: don't talk about it, do it. And do it with passion.