Blog
---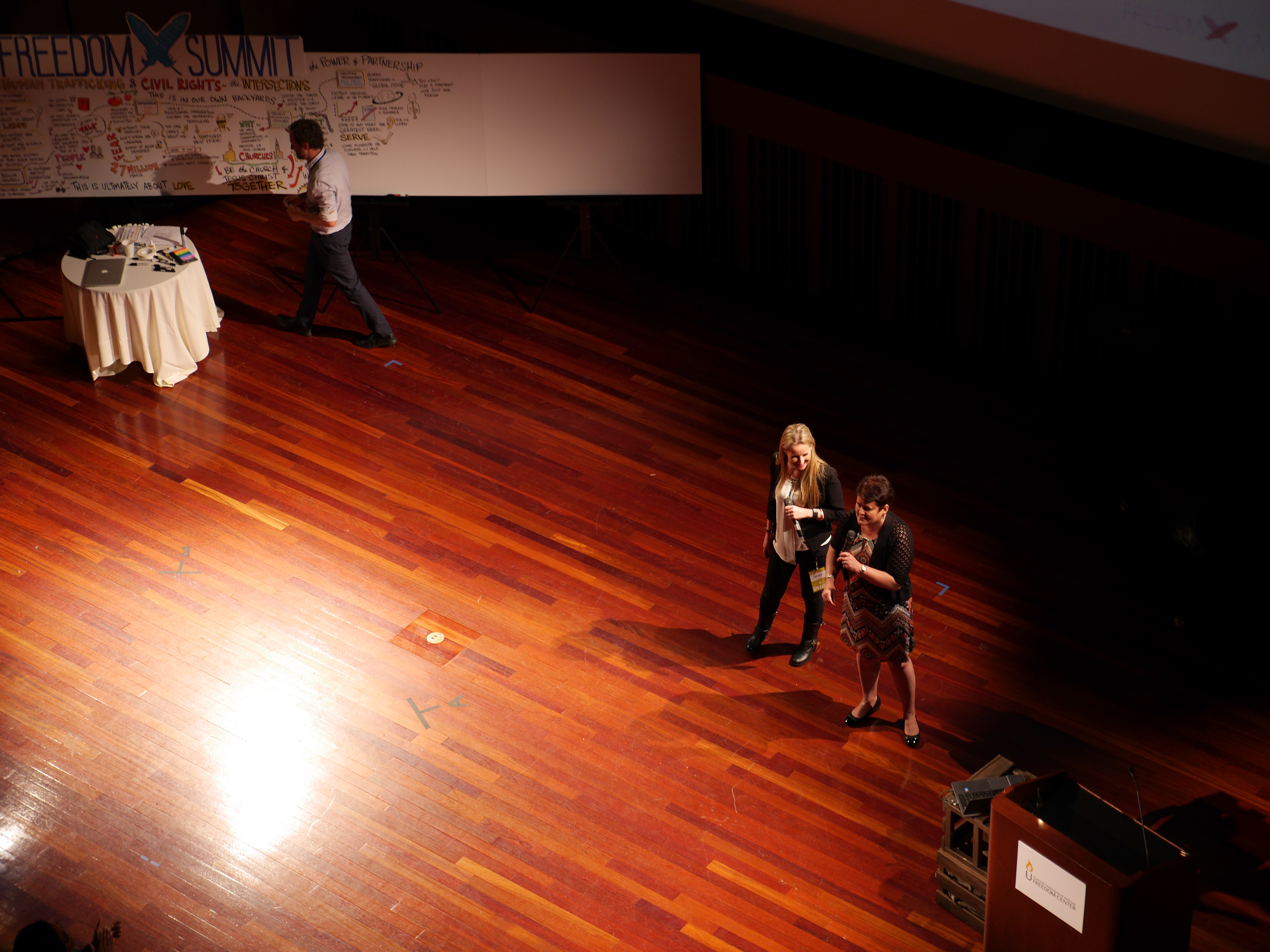 Monica Boseff at The Freedom Summit
This week, the National Underground Railroad Freedom Center hosted a conference of Anti-Trafficking leaders, civil rights leaders, and faith leaders to discuss the intersection of civil rights and human trafficking. Monica Boseff of the Open Door Foundation, a TIP Hero, and Annie Kardas of The A21 Campaign presented on the importance of partnership.
Monica and Annie took the stage together, and worked off of the same powerpoint presentation. They introduced themselves, and what their organizations do. The Open Door Foundation, which we have highlighted before on this blog, is a shelter in Bucharest that assists victims of human trafficking. The A21 Campaign is an organization, for which another TIP Hero (Philip Hyldgaard) also works, which has offices all around the world but first began in Greece. Their Greek office helps to rescue survivors and also has a shelter. Often, however, the women that they are able to rescue from sex trafficking come from other countries in Europe.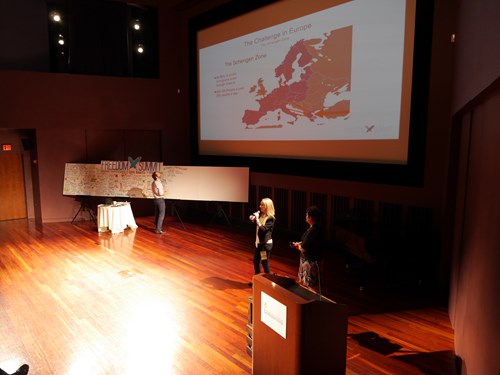 Since our month is dedicated to how immigrants are vulnerable, let's quickly re-trace why that happens. Many countries act only as source countries, and many act only as destinations. Many of the TIP Heroes who work in Eastern Europe and Post-Soviet countries find that they are helping survivors who are returned from many other countries around the more affluent parts of Europe. The story is familiar to anti-trafficking activists: people take job offers that end up being false. They are subsequently forced into servitude, whether sexual slavery or forced labor. This is what A21 found in many survivors who they rescued. Specifically, they started noticing a trend of Romanian girls. Without an office in Romania, they began to look for other reliable anti-slavery organizations who could help them repatriate survivors to Romania. 
That is how they first connected with Monica Boseff and the Open Door Foundation. As they stood on stage together, they told the story of the first survivor they had worked with. We highlighted her story as well, earlier on this blog. She was returned from Greece to Romania, where she moved into the Open Door Foundation's shelter. She began to learn at an astonishing rate. Uneducated when she first moved in, she quickly moved through each grade level until now, only a year or so later, when she is almost finished with the primary school curriculum. Her dedication has been inspiring not only to the other survivors, but also to all of the volunteers who work at the shelter. 
This, Monica and Annie argued, shows why partnerships are so important in this work. With them we can better serve survivors, and present a unified front against traffickers. We can fight better, and better help those to heal, so that we may be able to end slavery in our lifetime.