Blog
---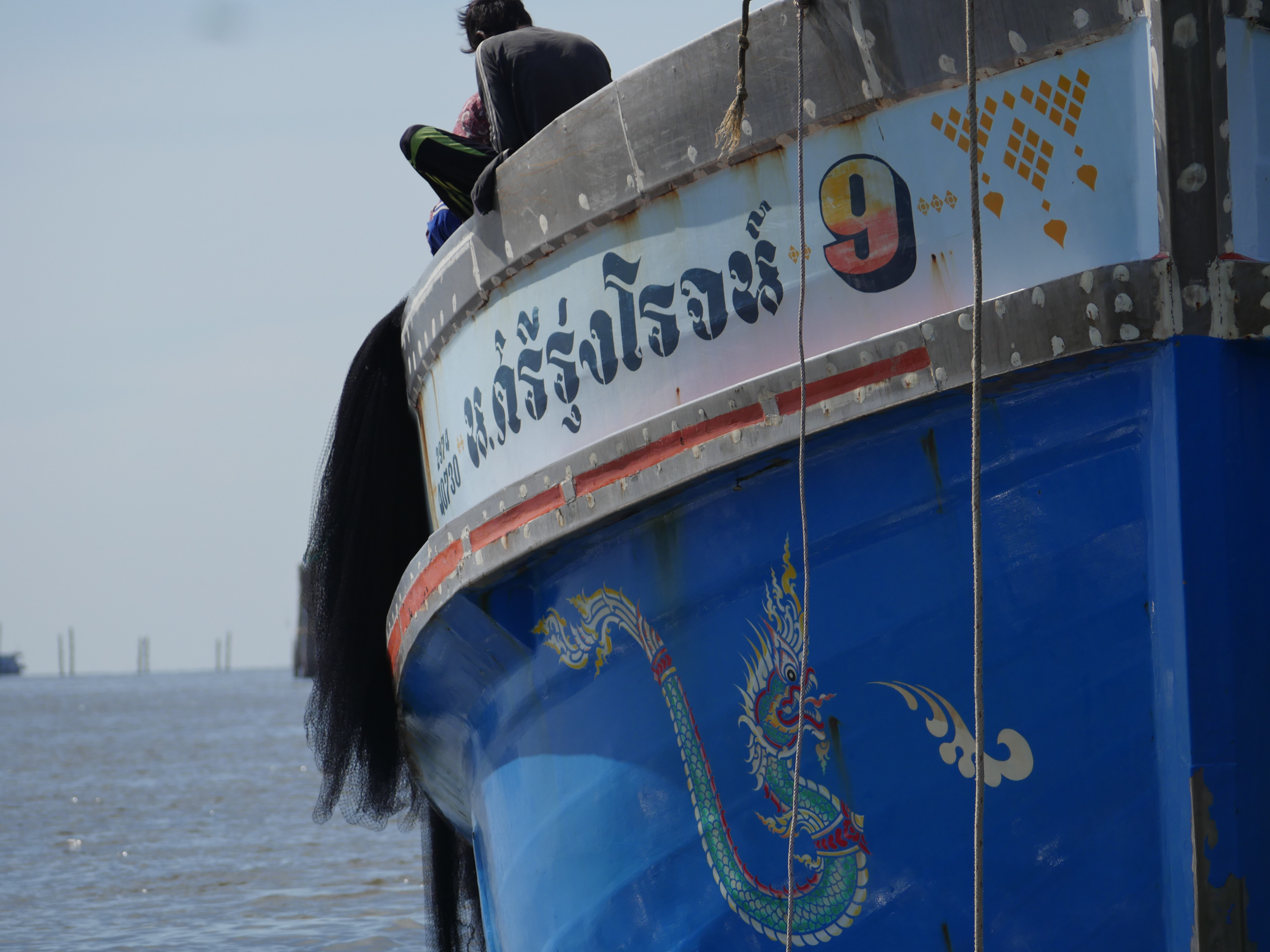 Dispatch from the Ground: TIPHeroes.org Visits Thailand
We spent today and yesterday with 2008 TIP Hero Sompong Srakaew. He works with a type of victim that is often unacknowledged: adult male survivors of forced labor on fishing boats or in food processing factories. Read more about our time in Samut Sakhon!
Do you remember the AP report from March? If not, maybe you remember the TIP Report and the news that covered the Thai government's dissatisfaction. Thailand has been in the news a lot this last year (Read more about that in our post from June predicting Thailand's TIP Report ranking). Beyond the beautiful beaches and sparkling seas, there lies a dark secret: labor abuse. More on that in the weeks to come!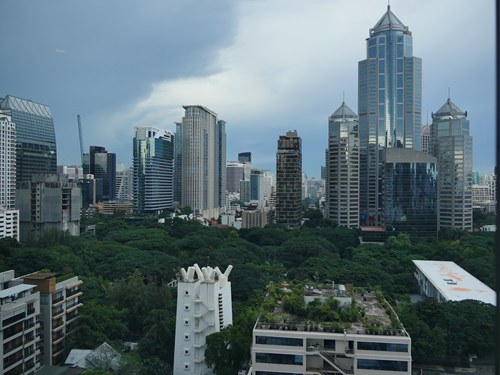 We arrived in Bangkok on Sunday, and the team coordinated a taxi for the morning. We headed out early, hoping to beat the traffic. We arrived in Samut Sakhon with a bit of time to spare, so we dropped off our stuff at the hotel and headed to meet Sompong Srakaew at the Labor Rights Promotion Network Foundation's office.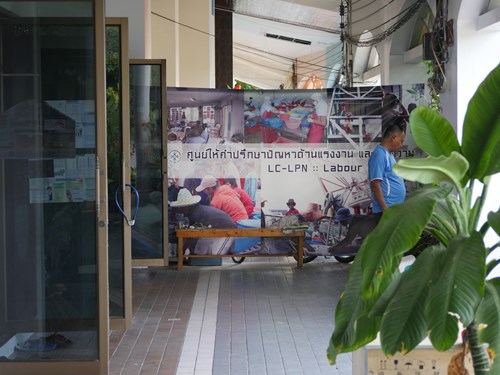 We stepped out of the taxi into the HOT Thai sun and stepped into their veranda. A door to a meeting area opened to our left and Sompong came out of it, all smiles and handshakes. We sat down with him and talked about Thailand and his work. He works with migrant workers in the Samut Sakhon area, and has several staff that work directly with Thai nationals who have been trafficked abroad to the (now-famous) Indonesian Islands where many fishing boats dock. Brokers will recruit Thai men (we met one who was recruited while he was homeless), and take them to Indonesia. They will be forced to work long hours on fishing boats, with no pay, for up to six months. Although they may receive some (nominal, at best) compensation after six months, they are not free to leave and find themselves stranded. Many are beaten or abused, and some die either from illness or the sheer brutality of their captivity.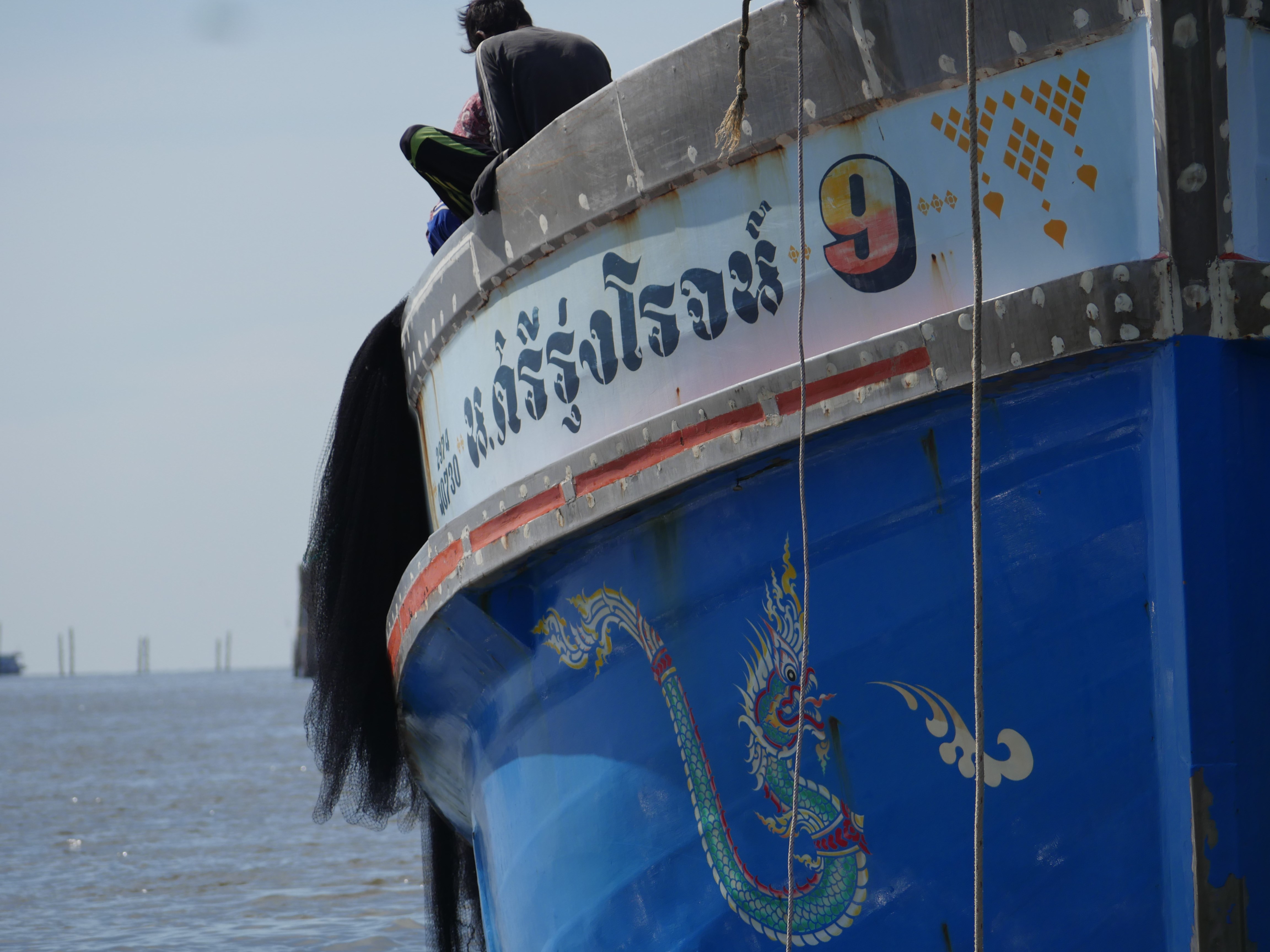 We met several men who had been captive on fishing boats. One was recruited through a broker, and another joined voluntarily. Both had been severely abused, and both confessed to emotional scarring and nightmares for years following. Workers are also abused at the Thai food processing factories. Some are attempting to unionize, and Sompong thinks this could help improve conditions. Perhaps one of the most encouraging things we heard was that some of the food processing factories are now cooperating with Sompong in an attempt to encourage corporate social responsibility (which Sompong just called by its acronym: CSR).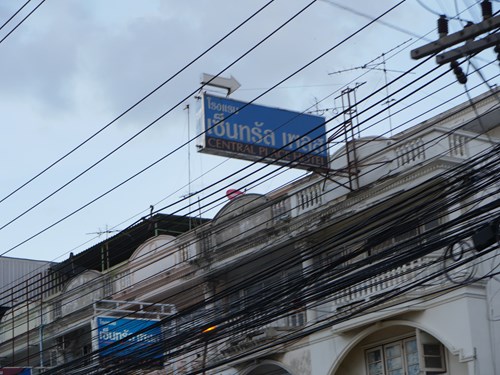 We were able to get some great interviews, and returned to the hotel exhausted. After crashing for the night, and uploading the interviews, we joined Sompong again in the morning. He picked us up in a van, and we headed for the river. Hopping on a boat, we cruised up and down the river, taking video and pictures of boats, the piers, and the various fishermen we saw. Although most of the boats that we saw are not those used in actual forced labor cases, very similar boats to the ones below (that are usually flying Indonesian flags) will take a 15 day journey to the islands of Indonesia where men will be forced to work, sometimes against their will. We call that slavery. More on this to come!